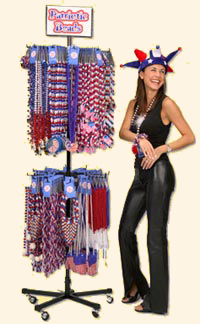 Retailers and vendors from across the country have found Beads by the Dozen products to be an exciting and profitable addition to their businesses.
Beads by the Dozen offers wholesale pricing to licensed retailers and vendors.
To qualify for wholesale pricing, a minimum order quota must be met. To apply for a Beads by the Dozen wholesale account, you need to contact our friendly staff and provide them with a valid copy of your resale license. Once we have set up your wholesale account, we will send you our wholesale catalog along with a pricelist.
All wholesale accounts are subject to approval.
Retail Store Hours
Our retail store and office are closed, until futher notice.
Feel free to email us with any questions or inquiries.
We will be monitoring emails from home and will respond within 48 hours.
.
E-mail address: info@beadsbythedozen.com
Mailing and shipping address:
 Beads by the Dozen
333 Edwards Avenue
New Orleans, Louisiana 70123